My China Trip
By Carol Hillman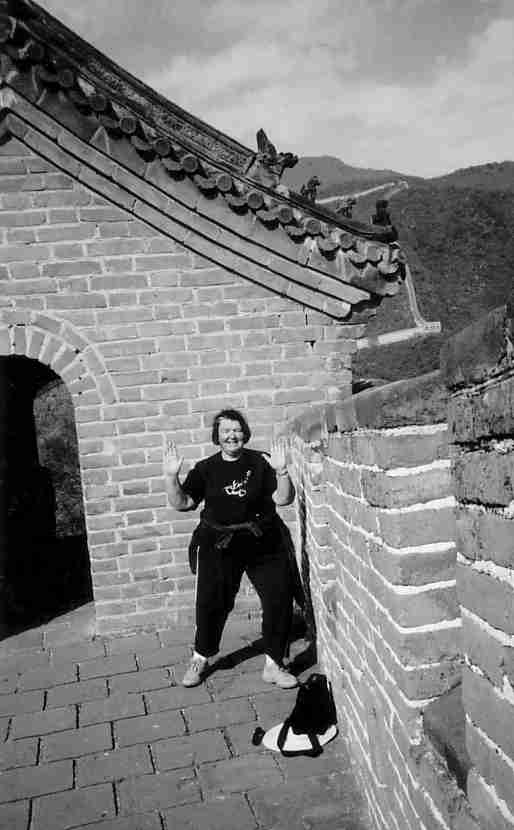 I was very fortunate to be able to travel in China for 17 days in October/November 2003. I had studied Chinese politics and history at university some 20+ years ago and it was the realisation of a long held dream to be able to travel there and see the country for myself.
My Travel Indochina brochure describes China as:
"A country like no other—the scale, the grandeur, the history, the mystery, the people and their ever increasing importance in world affairs—all offer the most wonderful and challenging experience for the traveller."
The highlights for me were:
Seeing a glimpse of the old China in the hutongs (traditional laneways) and courtyard homes (once housing one family and now several) around the old Drum and Bell towers in Beijing and the people who live there socialising in the communal square.

The fantastically amazing Terracotta Warriors at Xi'an.

My early morning Tai Chi lessons on the Yangtze Pearl as we glided down the river past the old villages and cities soon to be submerged and the enormous and uniformly unattractive new cities built in their place much further up the hills and mountains.

Glimpsing ancient and exotic temples and pagodas on distant mountaintops.

Listening to Elly, our Tujia (an ethnic minority) guide on our Shenlong stream excursion, singing a traditional song in a beautiful, clear voice.

An early morning stroll along the Li river in Guilin to watch the many, many groups and some individuals practicing their Tai Chi (and how inadequate did I feel?) ballroom dancing or modern dance, or general physical jerks.

The magnificent Shanghai Museum and the fantastic architecture in this very modern and pushy city.

Canal cruising through the charming old water city of Szuhou.
Old and new—China—overwhelming! When I got home (exhausted), I vowed that I would not return to China. Despite the amazing places, sights and experiences I had been to, seen and had, at times I found the cultural differences and understandings about personal space, privacy and hygiene somewhat confronting and certainly challenging. However every time I look at my photos I relent a little. Perhaps when my Tai Chi has improved ……...