World Tai Chi & Qigong Day 2016
What a wonderful World Taichi & Qigong Day (WTCQD) this year on 30 April.
In Sydney it was again held in Victoria Park. PDF poster. We had over 70 people coming together for the special day for Taichi and Qigong. This year we had two large groups from Zhao You Bin's Yang Style Group, and the Eastwood Group, we had many small groups and individuals join us as well. We came here together from many places to enjoy the "One World, One Breath!"
To open the day, we started with Yuyuan leading us for warm-up and Ba Duan Jin. Then Cyril led us for the Dao yin Twelve Methods. Eastwood group leading the 24 Forms, 42 Forms. We had Tara demonstrate the fast Wu Style and the Yang Style group demonstrated the 37 Yang Style. It was so nice to have so many active people to show us different forms. It was a great day for us all to learn, to share, to enjoy and to have fun.
TCAA President, Dr Paul Lam was in Bateman's Bay conducting a workshop organised by the NSW Health Department, together with Fiona Black. They were training sixty Tai Chi for Health Instructors who are all volunteers at the community. Over the last ten years, these volunteers have taught thousands of people and helped them improve their health and quality of life.
In Wynyard, Tasmania Catherine Fernon and her tai chi students participated indoors. "It was raining (at last)." she said.
Thank you all for coming and looking forward to seeing you next year on the World Taichi & Qigong Day!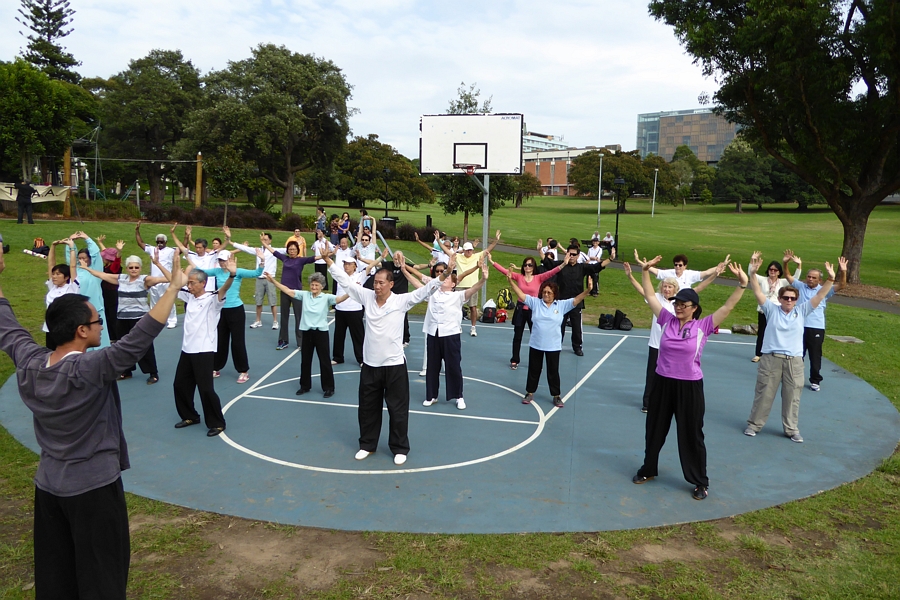 Qigong practice, Sydney, New South Wales.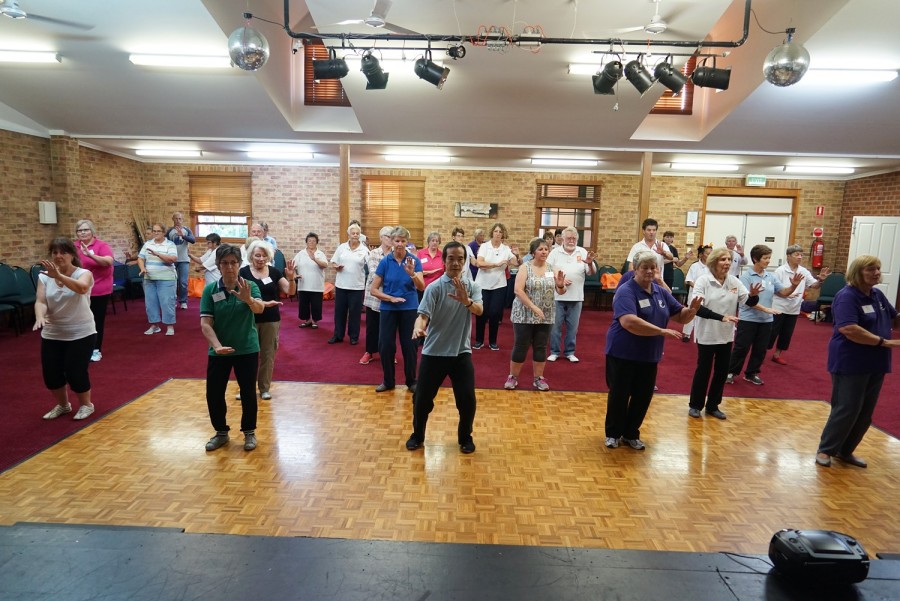 Dr Paul Lam leading a workshop in Bateman's Bay with Fiona Black, organised by the NSW Health Department.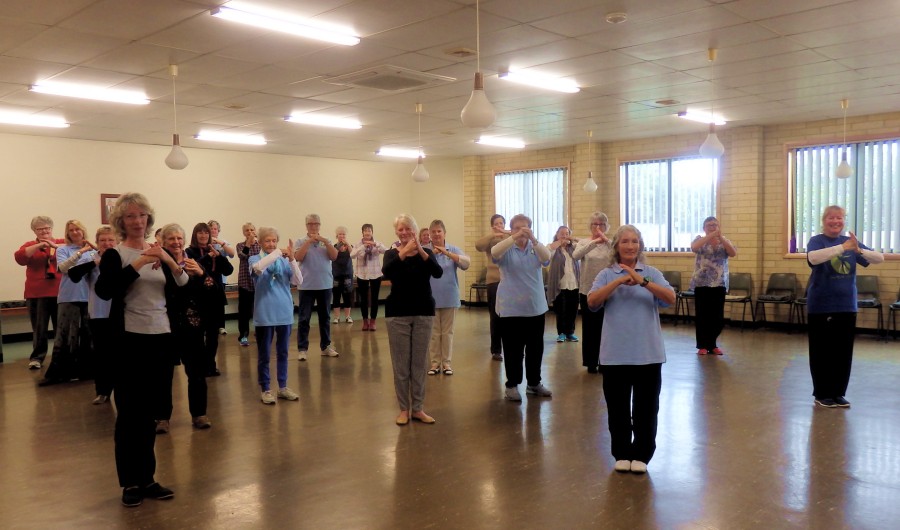 Catherine Fernon with her tai chi students participating in World Tai Chi and Qigong Day in Wynyard, Tasmania.


World Tai Chi & Qigong Day, with the help of local schools, groups, and associations in 65 nations, organizes a global healing wave of mass Tai Chi & Chi Kung (Qigong) exhibitions in hundreds of cities in 65 nations spanning 6 continents.
The Day was first celebrated on April 10, 1999, following the United Nations World Health Day. World Tai Chi and Qigong Day is recognized as a universal day by the United Nations and is now celebrated each year on the last Saturday in April.